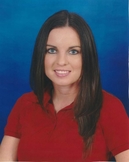 As a Tampa Bay area native I grew up with a passion for real estate and learning all about the various neighborhoods that make up our great city. I was always in awe of the construction, building boom and growth of our area. I first became a real estate agent in 2004. I experienced the boom, bust and rebound of the real estate market first hand.
I am intricately familiar with South Tampa and the surrounding area from growing up and living here. I am an expert on the nuances of South Tampa life whether it is recommending the best place for a particular cuisine, finding a house in the right school district, finding the best dog parks, or finding the condo with the most accessible fitness and nightlife opportunities, I will be your resource for finding a home that matches your lifestyle.
What sets me apart as a real estate agent is that I will work diligently to help you uncover all of the reasons that a particular house may not be a good fit. As a buyer's agent I have no interest in closing the sale. I want to provide the best service and real estate experience possible, and sometimes that means telling someone not to buy or sell. I will look at every house critically with you and tell you when I would walk away. As a seller's agent I can help you stage, prep and present your home in the best possible way. I will help make your home the shiny penny that buyers can't resist. I understand what buyers are looking for in this area. Real estate is as much a marketing business as it is a sales and service business and no one will market your house better than I will. I have a strong network behind me with the top producing brokerage in the area. When it comes to negotiations I will be your bull dog when needed.
Let me prove my passion of home ownership, buying, selling and living in South Tampa to you and you will not be disappointed.
I will work hard to become your favorite Tampa Realtor.